Domestic violence accusations are common in Colorado, and even when they're made in the heat of the moment with no accompanying threat of violence these allegations can't be retracted at the scene or in legal proceedings.
Once domestic violence is reported to police in Colorado, the situation is entirely in the hands of law enforcement and the prosecutor.
On this page, the Denver criminal defense lawyers at Wolf Law answer some of the most commonly asked questions about domestic violence charges in Colorado.
Our compassionate attorneys have extensive experience with domestic violence cases, and we understand the emotional nature and severity of domestic violence charges.
If you or a loved one is facing a domestic violence accusation and accompanying criminal charges in Colorado, please call us today at 720-479-8574 or contact us online for a free consultation.
How is domestic violence defined in Colorado?
According to the Colorado revised statute, "domestic violence means an act or threatened act of violence upon a person with whom the actor is or has been involved in an intimate relationship…"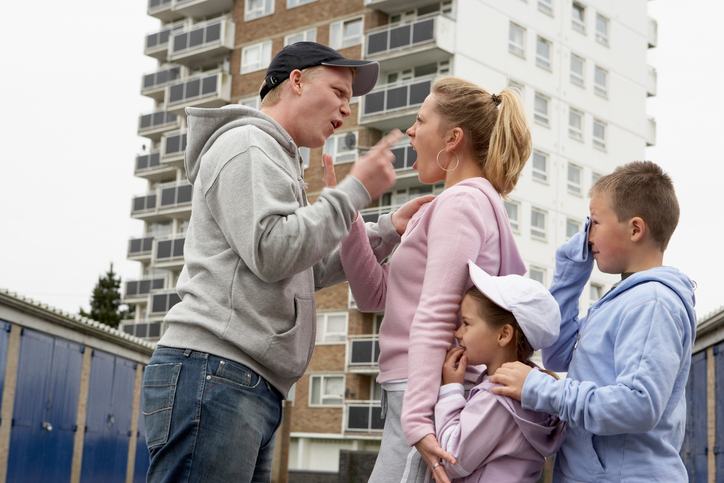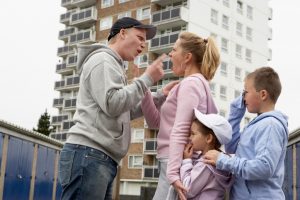 Colorado's domestic violence definition is extremely broad. Intimate partners, for example, do not have to live together or be married to initiate a domestic violence charge.
A domestic or intimate relationship may apply to spouses, former spouses, domestic partners, children, boyfriends, girlfriends, and roommates.
Domestic violence includes physical violence (e.g., hitting, pushing), emotional and verbal abuse (e.g., yelling, intimidating, sending harassing texts), and sexual violence (e.g., forcing a person to engage in an unwanted sex act).
Domestic violence also includes any other crime against a person or their property (such as a pet) when used to coerce, control, punish, intimidate, or exact revenge against a current or former intimate partner.
Do police have to arrest someone if there is probable cause for domestic violence in Colorado?
Colorado has a mandatory arrest policy that requires law enforcement to make an arrest when they have probable cause to believe that a crime involving domestic violence occurred.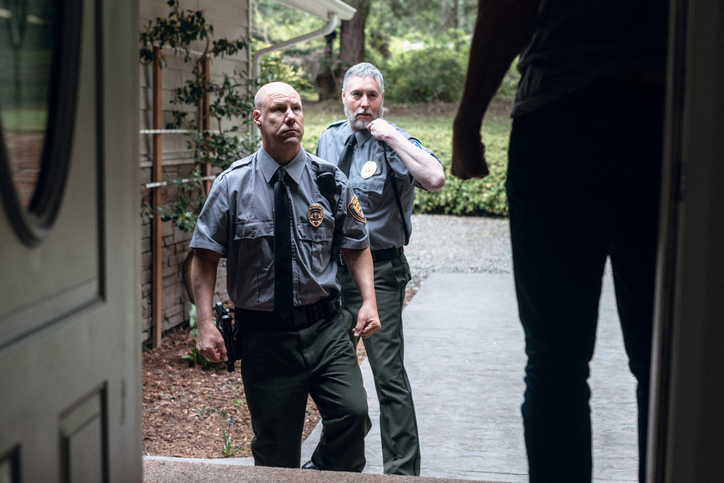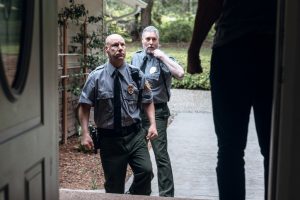 Unfortunately, the challenge of determining probable cause on the spot often forces law enforcement officers to make an arrest even if no crime occurred. In Colorado, police consider five factors to determine if there is probable cause for a domestic violence arrest:
Intimidation
Coercion
Control
Punishment
Revenge
If law enforcement officers suspect the presence of any of these indicators—to any degree—they must make an arrest.
What should I do if I've been arrested for domestic violence?
First, invoke your right to remain silent. Do not admit guilt or submit to police questioning until you have an attorney present.
Second, get skilled legal representation as soon as possible. As noted below, Colorado fast-tracks domestic violence cases, which means time is limited to enter a plea and gather evidence to support your case.
Do not accept any plea deals or make a plea without legal representation. Any plea aside from "not guilty" may result in penalties and a permanent domestic violence charge on your public records.
What if the accuser doesn't want to press charges?
Once a person has been arrested for domestic violence in Colorado, there is no going back, even if the accuser decides he or she doesn't want to press charges.
Suspected offenders will be taken to jail and will remain there until a judge sets a bond amount. Domestic violence charges can't be dismissed unless a prosecutor declares under oath to the court that he or she can't prove the case beyond a reasonable doubt.
What is a "sentence enhancer" and how does it relate to domestic violence charges?
Domestic violence is often not a standalone charge. It can be added to a number of other misdemeanor and felony charges, including but not limited to:
False imprisonment
Menacing
In legal terms, domestic violence is often what is referred to as a "sentence enhancer" or "aggravator." The addition of domestic violence to other criminal charges can affect sentencing in the event of a conviction and also trigger other requirements, such as mandatory counseling.
What is a "fast-track" procedure and how does it relate to domestic violence charges in Colorado?
Colorado developed a fast-track procedure for domestic violence cases in order to ensure victims' safety and aid suspected offenders in getting the help they need as quickly as possible.
This fast-track process requires arresting officers to complete an incident report the same day a domestic violence arrest is made. Defendants in domestic violence cases are obligated to enter a plea at their first court appearance. Without a good criminal defense attorney by your side, the fast-track experience can be confusing and overwhelming.
If convicted in a domestic violence case, what penalties and consequences are possible?
If found guilty of domestic violence, offenders will be subject to the following:
Domestic violence counseling and treatment
A mandatory protection order limiting contact with the accuser and any witnesses for the duration of the case and, if convicted, any sentence
Probation, the terms of which will vary based on the offense, jurisdiction and other sentencing terms
A domestic violence conviction can also affect your parental rights, employment opportunities, and ability to obtain a loan among other aspects of your life.
Additionally, domestic violence convictions trigger federally mandated restrictions related to gun ownership, government employment, military service, and citizenship status.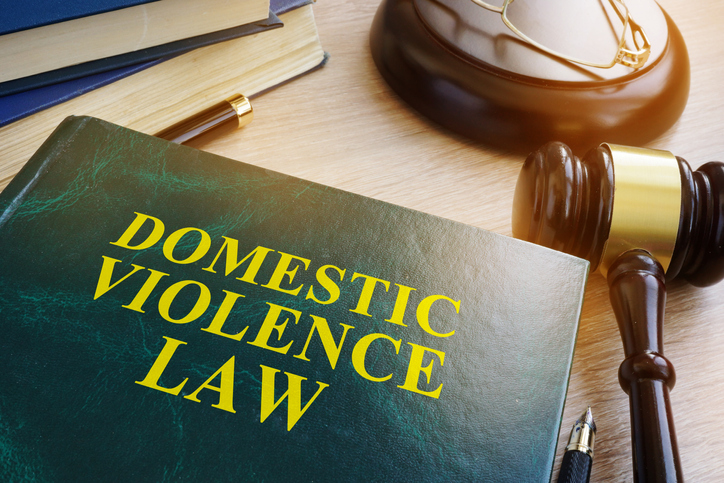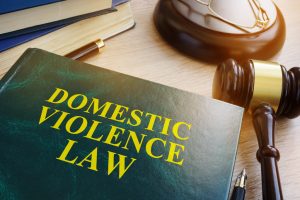 Multiple domestic violence charges lead to more severe penalties. Individuals with three prior criminal convictions involving domestic violence will be labeled a habitual domestic violence offender—a Colorado class 5 felony, which includes one to three years in prison and/or a fine of up to $100,000.
How can a criminal defense lawyer help in domestic violence cases?
If you or a loved one was arrested for domestic violence, it's in your best interests to contact a criminal defense attorney as soon as possible. Time is of the essence to protect your rights and build a strong defense.
Domestic violence charges have serious consequences, and domestic violence cases move quickly due to Colorado's fast-track process.
The accomplished domestic abuse attorneys at Wolf Law are dedicated to providing personalized representation and fighting for the best possible outcome for those accused of domestic violence.
If you're facing domestic violence charges in Colorado, please call Wolf Law at 720-479-8574 for a free, no-obligation consultation. You can also contact us online to tell us your story now.