Protection Orders and Violations Lawyer
Do you need to fight or get a permanent civil restraining order? Have you been charged with violating a protection order? If so, a Denver restraining order attorney at Wolf Law can help you understand your legal options and protect your rights.
Civil restraining orders, which are also referred to as protection orders and no-contact orders, are meant to keep people from having contact with each other. Protection orders are also present in every criminal case that has a victim. Civil restraining orders can be sought for protection if you feel you are in danger from someone. They can also be fought if someone is seeking one against you unjustly. Civil restraining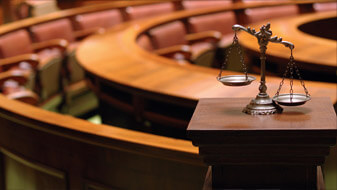 orders certainly have their place when used to protect the abused or potentially abused, but if you find yourself the victim of a vindictive filing of a civil restraining order, you deserve a defense as well. Civil restraining orders will be made permanent after a hearing. They show up on background checks and can prevent one from finding work or a suitable living situation. It is important not to take them lightly. Criminal protection order violations are particularly dangerous charges. If one is charged with violating a protection order, the length of your sentence could be lengthened dramatically through consecutive sentencing.
Our criminal defense lawyers have handled the filing and defense of civil restraining orders with great degrees of success. We understand what is required to obtain a restraining order or prevent one from being obtained. Additionally, we has handled a large number of criminal violations of protection order cases as well and knows how to attack such charges.