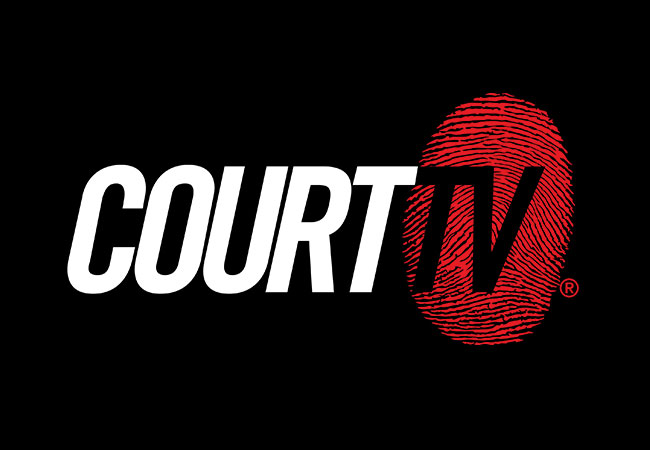 Testimonials
Best Possible Outcome Thanks to Wolf Law
When I walked into the office I was at a low point I can't describe. When I talked to Jeffrey Wolf I wanted to hear, "Don't worry, you're going to be fine." Instead I was told the honest truth: I was in serious trouble, but he would fight like crazy to get me the best possible outcome. After thinking about that I realized it was far better to hear the truth rather than a lawyer trying to get my business, and in the end I got exactly what Jeff said: Good advice, an excellent professional defense, and I believe the best possible outcome I could have wanted. I highly recommend Wolf Law.
— David R.
I Will Definitely Hire Mr. Wolf Again
I turned to Wolf Law for help after a small bumper ding in a Starbucks parking lot escalated once the Denver PD was involved. Jeff expertly stepped in to keep the matter from getting any more complex, including speaking with a Denver Police Officer who seemed intent on imposing the most severe charges possible. Jeff continued his zealous representation of my case in Traffic Court where he worked out a reduction in the ticket with the Denver City Attorney and also eloquently explained the situation and the facts at hand to the judge, resulting in a reduction in the fine. Wolf Law exceeded my expectations on this case and managed to keep me calm about the severity of the charges throughout the process. I would highly recommend Wolf Law to anyone and everyone, and if I ever have the need, I will definitely hire Mr. Wolf again.
— Gil S.
I Couldn't Have Asked for a Better Lawyer
Until the night of my DUI, I had never been in trouble before so one could only imagine how scared I was. Facing a DUI with a possible felony/assault charge, I honestly wasn't sure how I was going to get through it all. I happened to find Jeffrey Wolf through another lawyer. After meeting with him in person, I knew immediately that he was going to help me. I was a complete wreck from day 1 and yet he made me feel at ease with every meeting, phone call and court appearance.
One of the traits I appreciated most was his honesty. Mr. Wolf told me straight up from the beginning what could happen and what I was facing but reassured me that he would do everything he could to get me through it with the best outcome. Having him there with me through this process and through every court appearance with him by my side made it easier to handle and I am so grateful to have worked with him. At the end of it all, I was able to get probation with a deferred judgment on my case. I would absolutely refer Mr. Wolf to any of my friends and/or family!
— Nichole G.
Professional, Thorough and Successful
Jeff handled my case with expertise and professionalism. He examined my case quickly and accurately then presented me with sound options and advice going forward. Very satisfied with the almost immediate responses to phone calls and emails. Pleased with the outcome Jeff was able to provide in my case.
— Charlie G.
A Great Help in a Time of Turbulence
After being convicted of a DUI for marijuana, I quickly searched for an attorney. I chose to contact Wolf Law first because of the certifications and positive reviews that I saw. I am very glad that I made this choice. This was my first time in trouble with the law, so I didn't quite know how to handle the situation, but with just a few meetings, phone calls, and emails I felt confident towards the resolution of my issues. Jeff explained everything thoroughly and made sure I knew everything I needed to know and more. I personally needed only a few meetings and talks, but I know that Jeff would be glad to meet or talk as much as necessary. He is clearly very passionate about his work and is a well of legal knowledge. I began with several charges and seeing an overwhelmingly bad outcome in my future, but as Jeff and Wolf Law fought for me, the charges faded away until only one remained and even it was reduced. I left with what I view as the best possible outcome for my given situation. Wolf Law not only helped mitigate the consequences of my mistake, but also granted me great comfort and guidance through the whole experience.
— Bryan C.
Representation by Jeff Wolf
Counselor Wolf was very professional, and each time we met to discuss my case he was patient and explained what we could expect and what might happen through each step in my proceedings. Counselor Wolf presented himself as very knowledgeable, confident and professional throughout our dealings in this matter. Thank you Jeff, I appreciate your attention to detail and adept representation.
— Jack O.
Personalized, Professional Service
I utilized Mr. Wolf's services for my case. Granted each case is individual, but I was able to get my charge dismissed. Mr. Wolf worked with me and communicated with me in a timely manner, always being available for questions and/or support. His fees are reasonable and his service exemplary. I highly recommend Wolf Law if you are in need of services for criminal charges.
— Carin
The Best Lawyer I've Ever Come Across
I got my first DUI in April when I fell asleep in my car because I couldn't get inside my house. I knew I needed a lawyer to help me fight the case but I was really hesitant on who I wanted to hire. I came across Jeffrey Wolf and I couldn't be any happier that I chose him to represent me. Jeffrey is not only very professional but he can also relate to you on a personal level. Since it was my first offense I had no idea what to expect or what I was doing. He guided me through the whole process and I was very pleased with the results. He was able to convince the Judge to let me off with 6 months of unsupervised probation and level 1 education classes. Jeffrey is very loyal and a wonderful lawyer, definitely hiring him again if need be.
— Anonymous
Highly Recommended!
Mr. Wolf is an incredible attorney to work with. My father and I have spent some time over the past 10 years with him, and have always seen fantastic results from different types of situations. He is very intelligent, honest, and diligent about any work brought his way.
I highly recommend Mr. Wolf and will call him first, anytime I need legal advice or representation!
Thank you Jeff!
— Greg
I Recommend Jeff Wolf to Anyone Needing Legal Defense
I retained the services of Jeff Wolf after I received a DUI. During the free consultation, Jeff reviewed his services and the details of what would happen before, during and after my trial. He was very thorough, supportive and diligent in ensuring all my questions were answered. I am thrilled with the level of service he provided for an extremely reasonable fee. Jeff was accessible and reassuring throughout this entire process. The end-result of my hearing was exactly what I had expected based on Jeff's counseling. This is a direct result of his knowledge and experience with the court and the system. I was very impressed with his closing presentation in court and his professionalism and felt that the judge reduced my fines and my sentence because of Jeff's efforts. I have already recommended him to two other people and will continue to recommend him to anyone requiring the services of a defense attorney.
— Monty