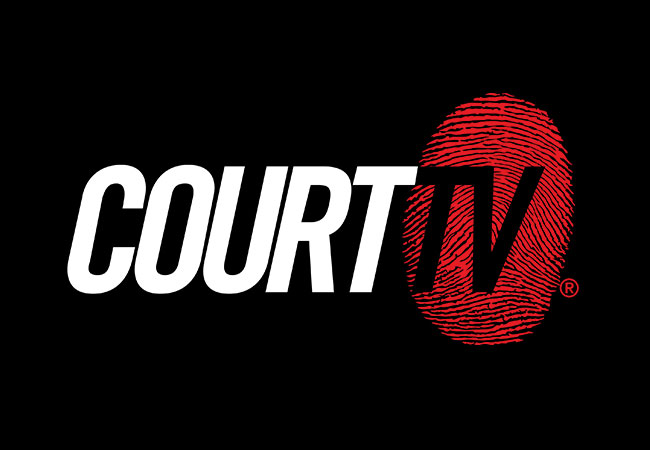 Testimonials
Highly Recommend Wolf Law for DUI Cases
I hired Jeff Wolf to represent me for a DUI and accident involving damages. While I knew I was 100 percent in the wrong, Jeff never once made me feel like a terrible person for making a mistake. He quickly responded to emails and always called me back quickly when I had questions (I had a lot of questions). I've never been in trouble with the law before, and Jeff was patient in explaining everything thoroughly to me throughout the entire process, and was also able to get my sentence reduced. I recommend him to anyone going through a similar situation.
— Emily
Wonderful Experience with Colleen Kelley
I recently had the pleasure of becoming Colleen Kelley's client. Even despite the terrible circumstances of fighting wrongful criminal charges, Colleen provided a supportive and pleasant experience during this process. Thankfully, I was introduced to Colleen through another attorney. She took my case on short notice and started working on my behalf in less than 24 hours by showing up to court the day after I secured her services.
She was diligent in her research, communication, and pursuit of justice. In just three short months, my case was dismissed. During this three-month nightmare, Colleen provided clarity and assurance along the way. While Colleen was very thorough in regards to every possible outcome I might experience, her professionalism and devotion to this case made it clear that the outcomes would be outstanding from day one. I'm so thankful that I found Colleen to represent me. I would highly recommend her services.
— Dawn R.
Jeff Wolf was Well Worth the Investment
When you get charged with a crime it is tough to deal with, mostly because you are embarrassed and disappointed with yourself for what you have done. I was charged with theft and was very worried about what type of impact that would have on my business professional career when applying for jobs. I contacted a few lawyers but knew that Jeff was the right direction to take. He made me feel more at ease knowing that people make mistakes and that this would not effect my whole life. He was very helpful and quick to respond to any questions or concerns that I had.
During my time with Jeff he made me feel very comfortable and I knew going into everything what to expect, what to say, and how to present myself. Whether you hire a lawyer or not is your own decision. But to me what Jeff was able to provide was well worth it. I literally told him my story, how I felt and what type of outcome I was looking for on the first day. Besides showing up with him to court he did everything else and took care of everything. We were sentenced to the verdict that we were looking for and now I can move forward and put this case behind me. Thanks for all your help Jeff it was much appreciated.
— Nick
Personalized, Professional Service
I utilized Mr. Wolf's services for my case. Granted each case is individual, but I was able to get my charge dismissed. Mr. Wolf worked with me and communicated with me in a timely manner, always being available for questions and/or support. His fees are reasonable and his service exemplary. I highly recommend Wolf Law if you are in need of services for criminal charges.
— Carin
Successful and Very Pleased
My name is Matt and I was ordered to register as a sex offender for 10 years. I ended up registering for 15 because the courts make it near impossible to get off the list. I tried on my own more than once and the paperwork for one county alone is enough to discourage someone, let alone four counties. I felt hopeless.
I decided to call Wolf Law and get an estimate. I ended up meeting with Colleen Kelley and she was very helpful. Told me the price, which was very reasonable, and I paid to get started. She warned me that it can take up to a year to get a court date and she was right. For me it took nine months, but when the time came, she represented me well and I finally got off the registry.
Life is so much more comfortable now and less embarrassing. The S.O. title is one of the worst badges of shame one can wear and thanks to Colleen Kelley and Wolf Law I no longer carry that weight. I'm thrilled to feel like a normal guy again.
— Matt S.
Outstanding Law Firm
Wolf Law was very helpful in fulfilling my personal needs. Colleen Kelley knew how to approach my case and made me feel better about my results in the bargain. I would recommend her to anyone with criminal trouble; she is an amazing lawyer.
— Levi
Wolf Fought Hard and I Owe Him for All He Did
I am writing this letter to show how much I appreciate Mr. Jeff Wolf for representing me in my DUI case. When I first visited Mr. Wolf I had all these questions of what is going to happen in the case and to myself. I did have a prior DUI in another state so this was new to me.
I received my DUI in April and finished my court in September. During this time Mr. Wolf had an open door policy if you wanted to visit or maybe answer any questions that I may have had. His personal attention to my case made me feel at ease at all my court appearances.
Mr. Wolf guided me through all the steps that were taking place around my case and all his advice paid off when the day came for my sentencing. Actually, the judge was impressed with all the steps I was doing to remedy my terrible mistake. Mr. Wolf fought hard for me and I owe him for all that he did for my family and myself. I can honestly say that I have found a gentleman that I would recommend to another or help my family with any issues.
— Brian G.
Wolf Law is Well Worth the Investment
Thanks to Jeff Wolf I had the ideal outcome on my case, whereas without any representation it would've been a less than desirable outcome without me even fully knowing my options. He was extremely informative and thorough; it was clear that not only did he know what to do for every scenario but I was confident that he would make it happen, which he did. Very personable and easy to trust, I highly recommend Jeff and Wolf Law.
— Jeff H.
Hire A Lawyer You Can Relate To and Trust
I happened to find Jeff through a Google search for a DUI lawyer and I would have to say I really lucked out. I had heard horror stories about attorneys that overcharged their clients and that they would send others to represent them in court. From the initial phone call he helped me understand the process and prepared me for what was ahead. Having never needed a lawyer he was patient and made sure I understood everything before making any decisions. Jeff always made me feel like I was on the same level as him which I really appreciated. Jeff always prepared me for the worst, but in the end with his hard work and suggestions beforehand he managed to get me a pretty good deal. The best advice I could give is to be informed and START EVERYTHING right away. I would also say to hire a lawyer that you can relate to and that you trust. Don't waste your money on someone that isn't going to give you the personal attention you deserve. I would gladly recommend Jeff Wolf! He is down to earth and I never felt judged. He gave it to me straight and without hiring him I don't know where I'd be. Thanks Jeff!
— Issac