Jeffrey Wolf and Colleen Kelley formed Wolf Law to provide excellent and compassionate criminal defense representation for anyone charged with or under investigation for any criminal or traffic offense.
Mr. Wolf and Ms. Kelley have experience handling all types of criminal and traffic offenses throughout the Denver metro area and the state of Colorado.
By forming Wolf Law, Mr. Wolf and Ms. Kelley wanted to provide the personal attention and customer service often missing from larger firms.
Something that people who have a case in the criminal court system say too often is their attorney didn't communicate well with them or they didn't understand what was happening, they just did what their attorney told them to do. This will never be the case at Wolf Law.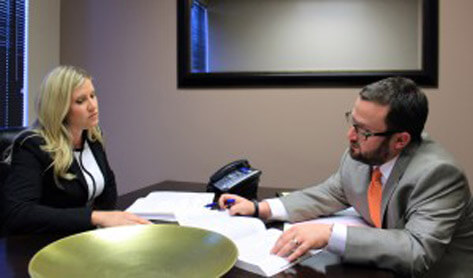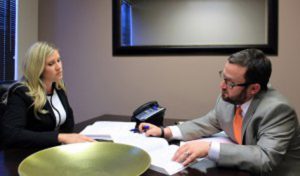 Mr. Wolf and Ms. Kelley are fortunate to be a partnership with a shared vision for excellent and compassionate representation.
Their combined knowledge and experience allow Wolf Law to provide top-caliber representation and customer service. Their partnership allows Wolf Law to provide even more personal attention to cases by working cases collaboratively.
Once you meet the attorneys of Wolf Law, you will immediately be put at ease that there are lawyers out there who treat you as a human being. The lawyers of Wolf Law will not talk down to you, tell you what to do, or make you feel as if they do not care about you or your case.
Mr. Wolf and Ms. Kelley both come from working-class families. Mr. Wolf, born and raised in the Denver metro area and Ms. Kelley making it her home since law school and throughout her legal career. They don't come into a case thinking they know everything about you or what is best before ever talking to you about your case, and more importantly, your life and goals.
You will see that both Mr. Wolf and Ms. Kelley take the time to sit down and not only find out what you are facing in your case, but also get to know you, your life and goals going forward.
Wolf Law is constantly looking for new ways to improve the firm's technological advancements. This helps keep costs down, which are savings that can be passed onto the firm's clients in ways that larger firms cannot.
Excellent and compassionate representation is at the center of everything Wolf Law does, and customer service is at the forefront of Mr. Wolf and Ms. Kelley's minds in every case.
You won't wait days to hear back from Wolf Law, they will call you back the same day that you call if they are not available at the time of your call. You won't wait to hear what's going on with your case, Wolf Law will keep you in the loop throughout your case and make sure you know exactly what is going on at all times.
When you hire a criminal defense attorney, you entrust them with your life, no matter how big or small your case may seem to others. Jeffrey Wolf and Colleen Kelley get this and take it very seriously. This is why Wolf Law exists, and if you contact Wolf Law, you will see that these are not empty words.