Are you being investigated for or charged with a sex crime?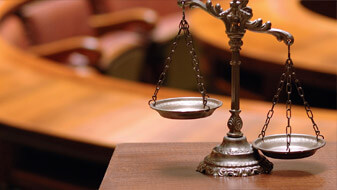 There are few charges more serious in the state of Colorado than sex crimes. Sex crimes range from Municipal, Misdemeanor and Felony charges. Felony charges can carry up to lifetime in prison, in some cases mandatory prison. Misdemeanor and Municipal charges do not carry the same lifetime incarceration risk, but still do carry serious collateral consequences. All sex crimes result in being required to register as a sex offender. This public registration can follow you for the rest of your life. The stigma that comes from such a thing cannot be taken lightly. Sex Crimes can affect your ability to see your children, go out in public, use a computer and many other aspects of life.
Sex crimes can carry with them the highest rate of false accusations. If you are unjustly being investigated for or charged with a sex crime, there is no doubt that you need an attorney to be involved every step of the way with aggression for those against you and compassion for you and your family. From the very beginning stage of an investigation all the way through the process, including trial, an attorney is necessary to protect your future, your livelihood and your good name.
Sex crimes include sex assault, sex assault on a child, unlawful sexual contact, Internet luring, sexting, sexual exploitation, child pornography, indecent exposure, public indecency and all other Felony, Misdemeanor and Municipal charges with a factual basis involving sex. All of these charges require a firm understanding of the law, good investigation and legal analysis. These are not the type of charges you want to take lightly. You should expect your attorney to take them just as seriously and fight for you every step of the way.
The criminal defense lawyers at Wolf Law have handled all types of sex crime charges and can help you through the process from the very beginning to the end. They will be there for you every step of the way with aggressive representation and compassionate counseling.