Felonies are crimes of "high seriousness" and typically involve periods of incarceration and punitive fines. Criminal offenders often find adjusting to life after a felony conviction unhospitable and challenging. Even with efforts to improve job training and personal circumstances, Colorado felons regularly find themselves with few options and limited resources.
Felony charges carry far-reaching consequences that impact a person's ability to acquire the most basic needs: housing, employment, and community support. If you or someone you know is struggling to find work, safe housing, or specialty assistance such as drug rehabilitation, counseling, or psychiatric services, the sources below may help.
NOTE: If you need assistance with housing, jobs or other support services, please contact the agency listed below directly. Wolf Law does not provide these services, and our law firm does not have a relationship with these organizations. The following is intended as an informational resource.
Housing Help for Denver Felons
Some felons are fortunate to have friends and family to help ease transitional periods following parole or a long sentence. This is not the case for every felon, and many past offenders struggle to find housing in a competitive housing market.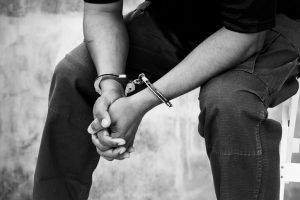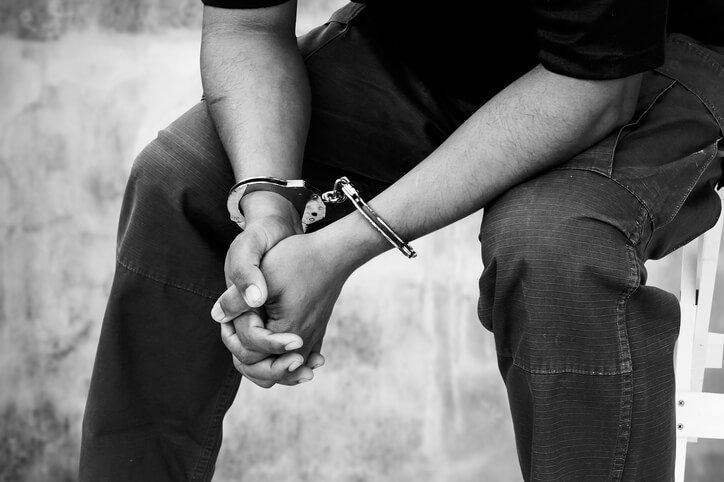 The Fair Housing Act (FHA) protects home buyers and renters from seller or landlord discrimination based on race, color, religion, sex, familial status, or national origin. The FHA does not, however, protect convicted felons from similar kinds of discriminatory practices; landlords regularly deny housing based on a person's felony background.
Unfortunately, felon-friendly housing in the Denver area is extremely limited. Depending on the circumstances, it may be difficult to find housing on your own, especially without the financial security of a job.
Recently paroled felons or those who've completed a long incarceration sentence should focus on re-entry programs designed to offer comprehensive services including housing, drug and alcohol rehabilitation, vocational training, and accountability programs.
In Denver, Independence House offers residential housing and out-patient services for felons with all backgrounds. Independence House offers a safe, clean, and sober-living environment for re-entry to the Denver metro area.
There are currently three residential facilities accepting males and females from the Department of Corrections and Denver County Diversion (juvenile) program.
Independence House also operates three out-patient facilities throughout Denver to ensure clients are complying with their sentences and making progress in their respective programs. The out-patient facilities offer aid for mental health, substance abuse, counseling, and more.
SonRise Properties is another valuable Denver resource that offers private living services for felony renters in the Denver metro area. This organization works with a reputable network of affordable, clean, and safe felon-friendly condos and apartments large enough for a whole family.
For emergency housing or shelter in Colorado, dial 211 for assistance or go online for a directory of homeless shelters and drop-in centers in Denver. Here are a few reputable organizations that offer housing and other useful resources:
Denver Homeless Shelters and Resources for Men:
Denver Homeless Shelters and Resources for Women:
Financial stability can make housing easier to access, but housing options are still limited for those with felony convictions. Here are a few tips to overcome limited housing for felons in Denver:
Start small: Don't attempt to secure housing at a large corporate development where background checks are mandatory. Aim for small developments, duplexes, or rooms for rent that may not require a background check on the application.
Know your background: For a small fee, you can get a copy of your own background check to see exactly what you're up against when you apply for housing. Also, background checks could include inaccurate information that might hinder your efforts to find housing. Request corrections if you find mistakes.
Talk to friends and family: One of the best ways to find housing is to ask the people you know and trust. If they can't make a recommendation, they may have a room for rent while you find permanent housing.
Search online classifieds like Craigslist: Many property owners who rent via Craigslist and similar web-based classified sites are individuals who may be more willing to rent to someone with a felony conviction than property management agencies.
Employment Resources for Convicted Felons
Establishing residency is essential for personal security, wellness, as well as acquiring and maintaining employment. But just like finding housing, employment opportunities for Denver felons can also be extremely limited.
A prospective Colorado employer has the right to deny a job if the applicant is a felon. Furthermore, there are restrictions in Colorado pertaining to the types of jobs available to felons. For example, Colorado statute bars felons from working in law enforcement and jobs involving "vulnerable populations" such as children or the elderly.
Felons lacking professional skills should consider educational or training programs.
Many of the housing resources listed above (and below) also offer employment training and job placement services. These programs cater to people who lack professional or trade skills.
Job Training and Placement Programs for Denver Felons:
There are, however, programs and businesses in Denver that routinely work with felons: thrift stores, car dealerships, restaurants, and hotels have proven accepting and don't necessarily require previous training or experience. (Note that some felon-friendly job postings may enforce hiring restrictions for certain types of violent, drug, or theft felony charges.)
Remember: Just because a prospective employee must report a felony conviction on a job application doesn't mean he or she won't get the job.
In some cases, prospective employees may be given a chance to speak about his or her past and reconcile any apprehension the employer feels about hiring a felon.
If a felon has professional experience that he or she would like to pursue in the future, freelancing is a great way to bypass the application process and questions about felony charges.
Freelancers, for example, are self-employed and do not report to an office or "boss." Instead, they're hired on a contract basis and perform work functions from home or a satellite location. It is possible for a felon to enjoy a successful freelance career without having to disclose criminal records to a client or prospective employer.
Denver Criminal Defense Lawyer
Affordable housing and a good-paying job are essential keys to overcoming the adversity of felony charges. Without support, many parolees will find themselves back in jail, or worse.
One of the best things anyone can do to prevent the far-reaching implications of felony conviction is to contact a Denver criminal defense attorney to review your case—your future could depend on it!
If you've been charged with a felony in Denver, you need Wolf Law. We handle a variety of criminal charges including theft, assault, harassment, drug possession or trafficking, and more.
For more information on valuable resources for Denver felons, like Wolf Law on Facebook or follow us on Twitter.